Two Wisconsin residents died after being struck by lightning near the White House Thursday night, police confirmed to ABC News on Friday.
Police said James Mueller, 76, and Donna Mueller, 75, both of Janesville, Wisconsin, died after being injured during the strike in Lafayette Park in front of the White House.
As of Thursday night, DC Fire and EMS said they responded and treated four patients who were found "up by a tree."
It said two men and two women were taken to area hospitals with "life-threatening injuries."
Officials said it's still unclear what the adults were doing before the lightning strike, whether they knew each other or why they were in the park.
Uniformed U.S. Park Police officers and members of the Secret Service were also on the scene and immediately rendered aid to the victims, an EMS official said at a news conference.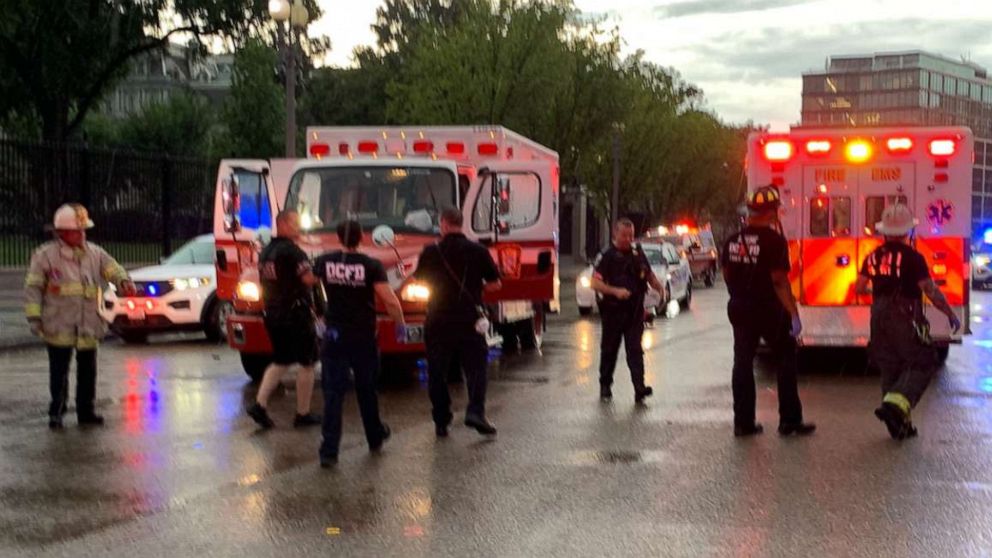 The National Weather Service issued a severe thunderstorm warning area on Thursday evening.
ABC News' Beatrice Peterson contributed to this report.